Meet Dr. Dan Justice
Raised With Chiropractic Care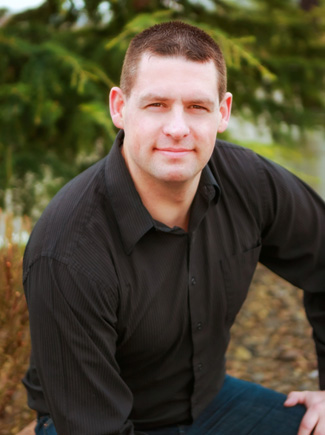 Growing up, Dr. Dan was fortunate to have a family member who was a chiropractor. To maintain his health and be able to participate fully in sports, he visited the chiropractor regularly, from the time he was in middle school. "My lifestyle has long involved getting adjusted as opposed to taking medication. I saw miracles happen at the chiropractor's office every day, and knew it was for me."
Developing a Family Focus
To complete his chiropractic education, he attended Palmer College of Chiropractic in Davenport, Iowa. There, Dr. Dan met several mentors, including Dr. Tony Ebel, a well-known pediatric chiropractor. After graduation, he began researching advanced technology available through the Chiropractic Leadership Alliance, including the Insight™ Subluxation Station, which is used to benefit patients at Justice Family Chiropractic.
To expand his knowledge, Dr. Dan takes regular continuing education courses, particularly pediatric care ones. "I love being a chiropractor and helping families reach their goals, becoming the best versions of themselves."
Outside the Office
Dr. Dan's greatest passion is for his family and children. He and Dr. Lindsay have three kids: a son Reed and two daughters, Kennedy and Ellie. They love spending time together, traveling or going on the Columbia and Snake rivers. Dr. Dan also enjoys snowboarding, wakeboarding, and training for and competing in triathlons. He is a member of Natural Selection CrossFit.
Are you wondering what we can do for you? Contact us today to schedule a time for a complimentary consultation!
CHIROPRACTIC CARE »


Dr. Dan Justice | Chiropractor Kennewick WA| (509) 222-1132