Meet Our Massage Practitioners!
Kim Nelson, Licensed Massage Practitioner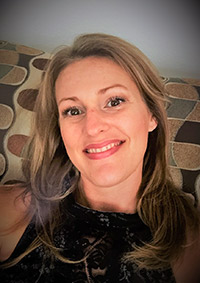 Hi, my name is Kim! I love to be active and outdoors. Some of my favorite activities are camping with my family, weight lifting, cross fit, and obstacle course racing in the mud!
After 18 years in administration, I took a leap of faith and decided to go back to school to become a Massage Therapist.
I believe that our bodies are instruments we use to perform in life. Like any tool, the body needs to be maintained. Massage is essential to maintenance and rehabilitation. My approach is to empower clients to be their best every day.
I look forward to meeting you and serving you on your path to well-being!
---
Angie Jefferson, Licensed Massage Practitioner
Hello, my name is Angie Jefferson.
I am a native Tri-Citian and a former gymnast. I had the opportunity to coach gymnastics for 27 years, while coaching my athletes I fell in love with medical massage for injury prevention and healing. I am also the proud mom of 5 awesome kids, while my kids are amazing, my pregnancies all had unique challenges. While in massage therapy school I learned of prenatal massage and became very passionate about helping other Mom's through their pregnancies!
I am so happy to be working along side Dr. Dan and Dr. Lindsay Justice, together we will make a huge difference in the lives of many mom's and babies.

Massage Therapy Kennewick | (509) 222-1132