About Us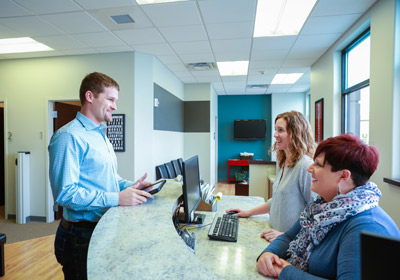 Dr. Dan Justice and Dr. Lindsay Justice graduated from Palmer College of Chiropractic in 2010. They both worked at chiropractic offices in Ohio but knew they wanted to raise their family in the Pacific Northwest where Dr. Lindsay grew up. They made the move in 2013 and opened Justice Family Chiropractic. Their family loves our area and its beautiful landscape, sunny climate and breathtaking scenery.
You can benefit from both chiropractic care and massage therapy at Justice Family Chiropractic, finding natural solutions to common concerns and discovering the greatest levels of wellness.
Mission Statement : An inspired community thinking differently about health and vitality.
Supporting Families in Our Community
Our passion is focused on helping you and your loved ones — from newborns to grandparents — stay healthy. Dr. Lindsay and Dr. Dan see people experiencing a variety of needs, from pain and discomfort to those wanting to stay healthy and get the most out of life. The ultimate hope we have for our patients is that they can express the health of their body to its full potential.
We love hearing that a grandma can hold her grandbaby without pain, that a mom who felt trapped in the house can get out and exercise or a child who had ADD can now stay in a regular classroom. Our patients' success stories are our biggest wins!
Financial Information
We want you to have access to the highest quality of natural health care available. At Justice Family Chiropractic, our chiropractors accept insurance and are in-network with many plans. We also accept Medicare. Additionally, we're happy to offer complimentary consultations. At this one-on-one session with Dr. Dan or Dr. Lindsay, you can find out more about what we can do to improve your life.
Contact our chiropractic care center today! You can book a same-day appointment. We also welcome emergency cases.
MEET THE DOCTORS »

Voted Best Chiroprator 2019!
Because of its excellent customer experience, Justice Family Chiropractic has been voted to receive the 2019 Tri-City Herald's People's Choice Award for "Best Chiropractor."
READ MORE ABOUT IT »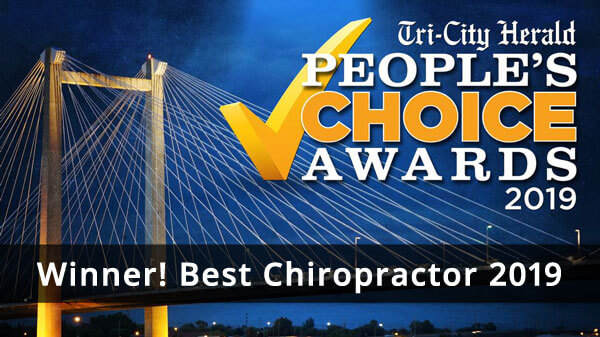 About Justice Family Chiropractic | (509) 222-1132